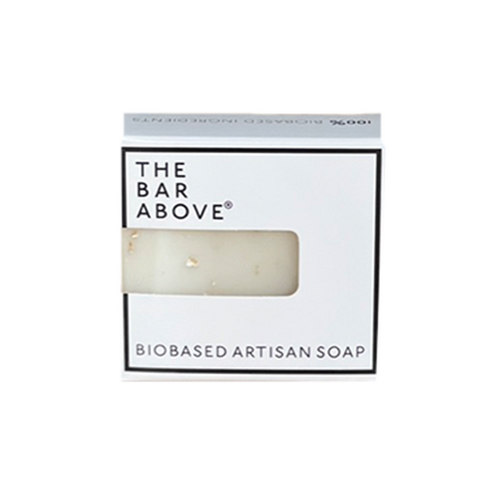 Oatmeal Bar
Pickup currently unavailable
THE BAR ABOVE® biobased soaps is the perfect choice for those looking for a high-quality, eco-friendly soap that is gentle on the skin and the planet.  Made with natural ingredients derived from renewable resources, this soap is a true indulgence for your skin. 
Our biobased oatmeal bar is made with a unique blend of all-natural, skin loving oils including tallow, extra virgin olive oil, and extra virgin coconut oil, and raw oats.  The combination of these oils work together to cleanse, moisturize, and nourish your skin, leaving your skin feeling buttery soft, smooth, and refreshed. 
Unlike traditional soaps that are made with synthetic ingredients and harsh chemicals, our biobased soap is free from harmful additives and preservatives.  It is gentle on all skin types, including sensitive skin.
THE BAR  ABOVE ® is a luxurious, eco-friendly choice that will leave your skin feeling nourished, refreshed, and clean.  It is the perfect addition to your daily skincare routine and a great way to do your part for the environment.